A Legal Team That Combines
Confidence With Compassion
Wrongful Death & Car Accidents Attorneys in Americus, Georgia
It's no secret that life can be unpredictable. When its surprises do more harm than good, you shouldn't have to deal with them alone. At The Shrable Law Firm, P.C., we've dedicated our practice to guiding clients through some of life's most difficult moments. Whether you need to pursue compensation for a car accident or advice while navigating a loved one's wrongful death, we're prepared to help. With offices in both Americus and Albany, Georgia, we proudly serve clients throughout the area, including Sumter, Schley, and Terrell counties.
Beau Shrable
Owner
Originally from a small town in rural Arkansas, Beau Shrable made his way to Georgia via Fort Benning in Columbus. His practice focuses on litigation in the areas of insurance defense, contractual disputes, insurance litigation, and business litigation. Mr. Shrable is regularly invited to speak at seminars concerning trial practice and insurance litigation. Since being admitted to the bar, Mr. Shrable has tried numerous jury trials in counties throughout Georgia. He is a member of the Georgia Defense Lawyers Association. He gained an AV Preeminent Peer review rating from Martindale-Hubble in his fifth year of practice and has been rated each year by Thomson Reuters Super Lawyers since 2019. He is married with one child and they are members of the Baptist Church.
MORE ABOUT BEAU
Trevor J. Vanzant
Partner
Prior to joining forces with Beau Shrable, Attorney Trevor J. Vanzant spent time honing his litigation skills as an Assistant District Attorney for the Southwestern Judicial Circuit. Now, he's ready to fight for clients in a variety of legal issues. In cases of insurance defense, Trevor knows how to scrutinize evidence, examine eyewitness accounts, and identify alternative accident causes. If you're an insurance provider needing to disprove your liability, discover what Trevor can do for you by contacting him today.
MORE ABOUT TREVOR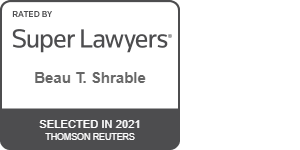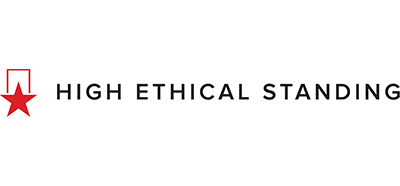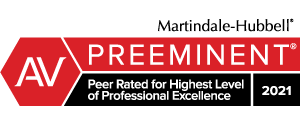 What Sets Us Apart?
Experience on Both Sides of the Courtroom
In cases of personal injury, we represent both insurance companies and policyholders. Our team has insight into how both sides operate and is ready to use that knowledge to help you prepare your case. We're able to anticipate tactics the opposing party may use and navigate them strategically.
A Client-First Approach
When you come to us for legal guidance, we'll be here to truly listen as you describe your problem and your goals. We'll offer our professional opinions on potential next steps, but you'll always get the final say. At the end of the day, your case is about you. You deserve a team that lets you lead the way.
Beau is a great attorney and wonderful person. He puts his clients first and remains well-suited to advocate on their behalf. At the same time, he upholds the highest levels of integrity and professional responsibility.
Peer
I have had occasion to deal with Mr. Shrable on a number of occasions. I have found Mr. Shrable to be always prepared, to be a worthy advocate for his clients, and to be well versed in the law with respect to the issues with which he has been confronted. I give him my very high recommendation.
Peer
Honesty & Advocacy When You Need It Most
If you've recently lost a loved one, you've suffered enough. If their death was caused by someone else's carelessness, it becomes an even harder burden to bear. You deserve to hold the negligent parties accountable. Work with a team of wrongful death attorneys who can provide you with dedicated legal guidance as you seek a fair resolution and a chance at justice.
At The Shrable Law Firm, P.C., we understand the overwhelming emotions you're likely feeling following a loved one's death. Our team truly cares about advocating for your desired outcome. We'll be upfront about your options throughout your case, and we're prepared to fight for you in court if necessary. A brighter future is possible. Contact us today to learn how.
We are also knowledgeable in the legalities surrounding Georgia car accident cases. With experience representing both injured parties and insurance companies, we're able to provide our clients with well-informed advice. Whether you're seeking compensation or needing liability defense, we have the skills to help you fight for your ideal result.
When you schedule a consultation with The Shrable Law Firm, P.C., you won't be walking into a sales pitch. Our team is ready to provide you with an analysis of your case and the information you need to move forward. Get started today by contacting us in either Americus or Albany, Georgia. We also represent clients in the surrounding areas of Sumter, Schley, and Terrell counties.